Mango seed from Tipu's era, rice variety that controls blood pressure
Mahesh, a farmer from Chhattisgarh, has preserved 425 indigenous varieties of paddy. 

There are some varieties, he says, can control blood pressure.

A Kerala stall stands out
Among all the stalls with varieties of rice, wheat and medical seeds, George Anthony's stall stands out. It has on display air potatoes, daily bingal and elephant tusk lady's finger — grown organically on Anthony's Vakkachan Organic Seed Farm of Kerala. The names signify the way these common vegetables are grown. Air potato, instead of growing underground, grows on climbers, while the daily bingal can be plucked every day as it grows daily. The spectacular looking elephant tusk lady finger is named thus due to its impressive size.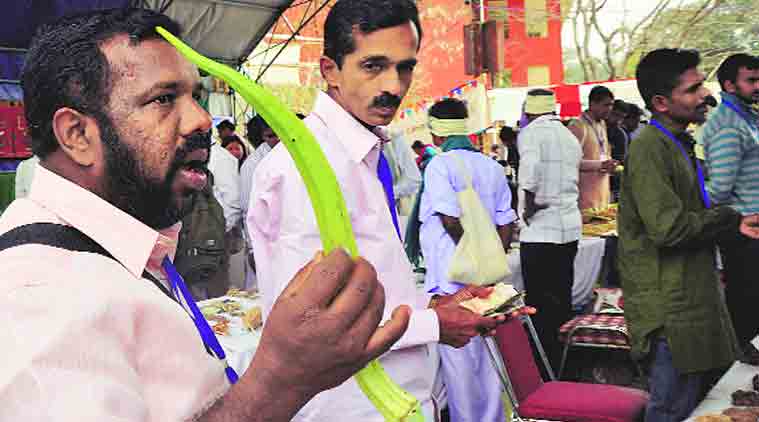 परोपकाराय फलन्ति वृक्षा: परोपकाराय वहन्ति नद्यः।
 परोपकाराय दुहन्ति गावः परोपकाराय इदं शरीरम्।।
                                      ( hari krishnamurthy K. HARIHARAN)
"
'' When people hurt you Over and Over 

think of them as Sand paper.

They Scratch & hurt you, 

but in the end you are polished and they are finished. ''

"Keep away from people who try to belittle your ambitions. Small people always do that, but the really great ones make you feel that you too, can become great."

- Mark Twain.



யாம் பெற்ற இன்பம் 
பெருக  வையகம் 
follow me @twitter lokakshema_hari